Camp Activities
Farmer's Paradise presents
KIDS CAMP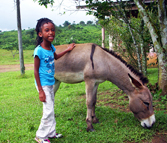 Increased Confidence, Learning, Character Building,
Fun & Friendships
Our Kids Camp is the perfect summer experience for any child that
enjoys outdoor play. Camp begins in November and runs through May
each year. Every Saturday between 10-5pm your child has the
opportunity to learn about nature and play at the same time.
Frequently Asked Questions...
Do you provide meals?
A full lunch is provided for all campers along with a drink. Snacks are also served with safe drinking water.